Quality & Compliance
QUALITY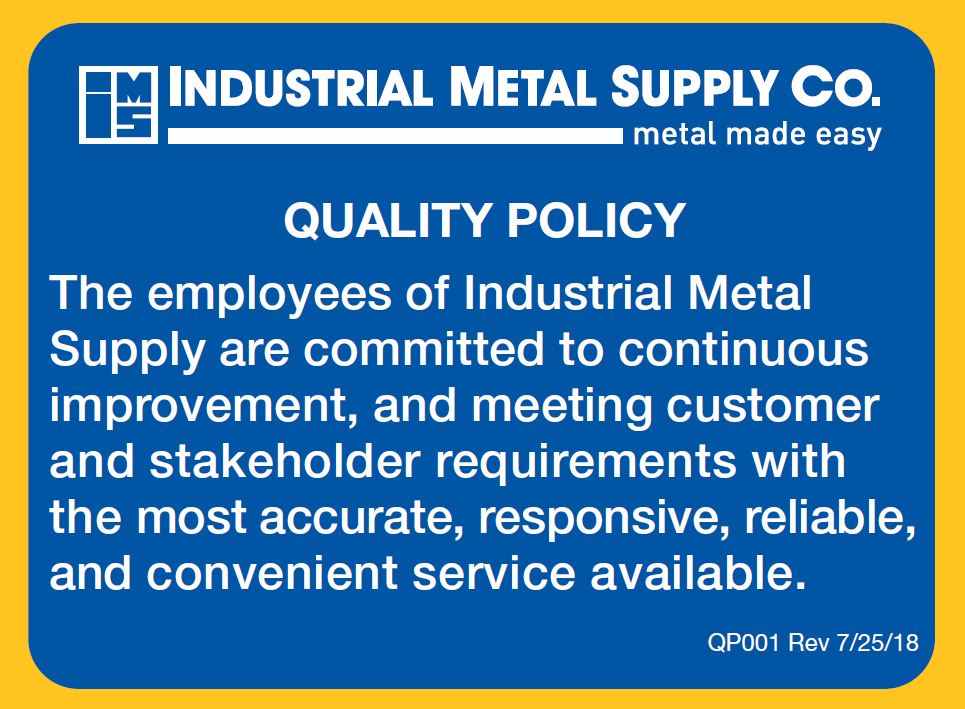 Industrial Metal Supply Co. is committed to quality. We strive to provide our customers with products and services that meet and even exceed their expectations. We are committed to continuous improvement and our Quality Management System provides a framework for measuring and improving our products and performance. Quality Policy
The employees of IMS are committed to continuous improvement, and meeting customer and stakeholder requirements with the most accurate, responsive, reliable, and convenient service available.
ISO Certification
Industrial Metal Supply is ISO 9001:2015 certified, meaning we meet global industry standards in Quality.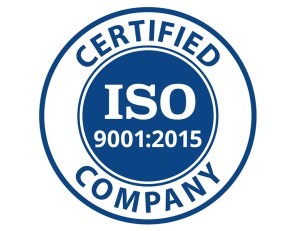 COMPLIANCE STANDARDS
We frequently receive inquiries as to the compliance of the materials we supply to various domestic and international standards. If the support of these Compliance regulations listed below are important to your applications, please notify your salesperson at the time of quote and we will make every effort to find you compliant material. IMS has letters on file from suppliers that will confirm Compliance when applicable and required.
DFARs
IMS stocks product from DFARs countries.
List of DFARs Countries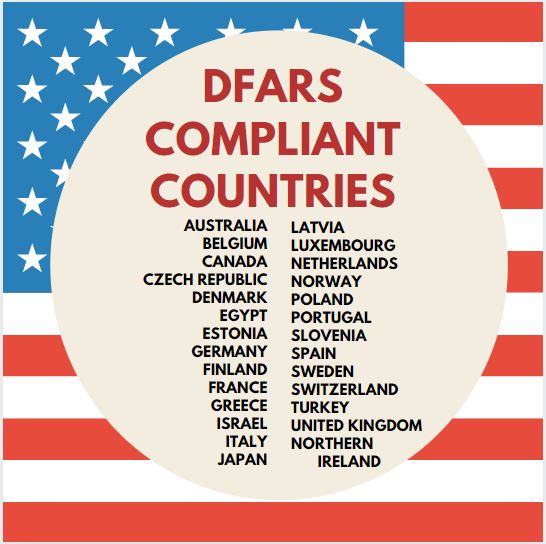 ROHS
RoHS(Restriction of Hazardous Substances) restricts the use of lead (Pb), mercury (Hg), cadmium (Cd), hexavalent chromium (CrVI), polybrominated biphenyls (PBB) and polybrominated diphenyl ethers (PBDE) in electrical and electronic products.
REACH
REACH (Registration, Evaluation, Authorization and Restriction of Chemicals) ensures that the production and use of chemical substances and their potential impacts on both human health and the environment are addressed and maintained to code.
CONFLICT MINERALS
With the exception of some buy-outs and surplus materials, IMS secures all products from reputable mills who have certified to IMS they are in compliance with Section 1502 of Dodd-Frank.