Expanded Aluminum Sheet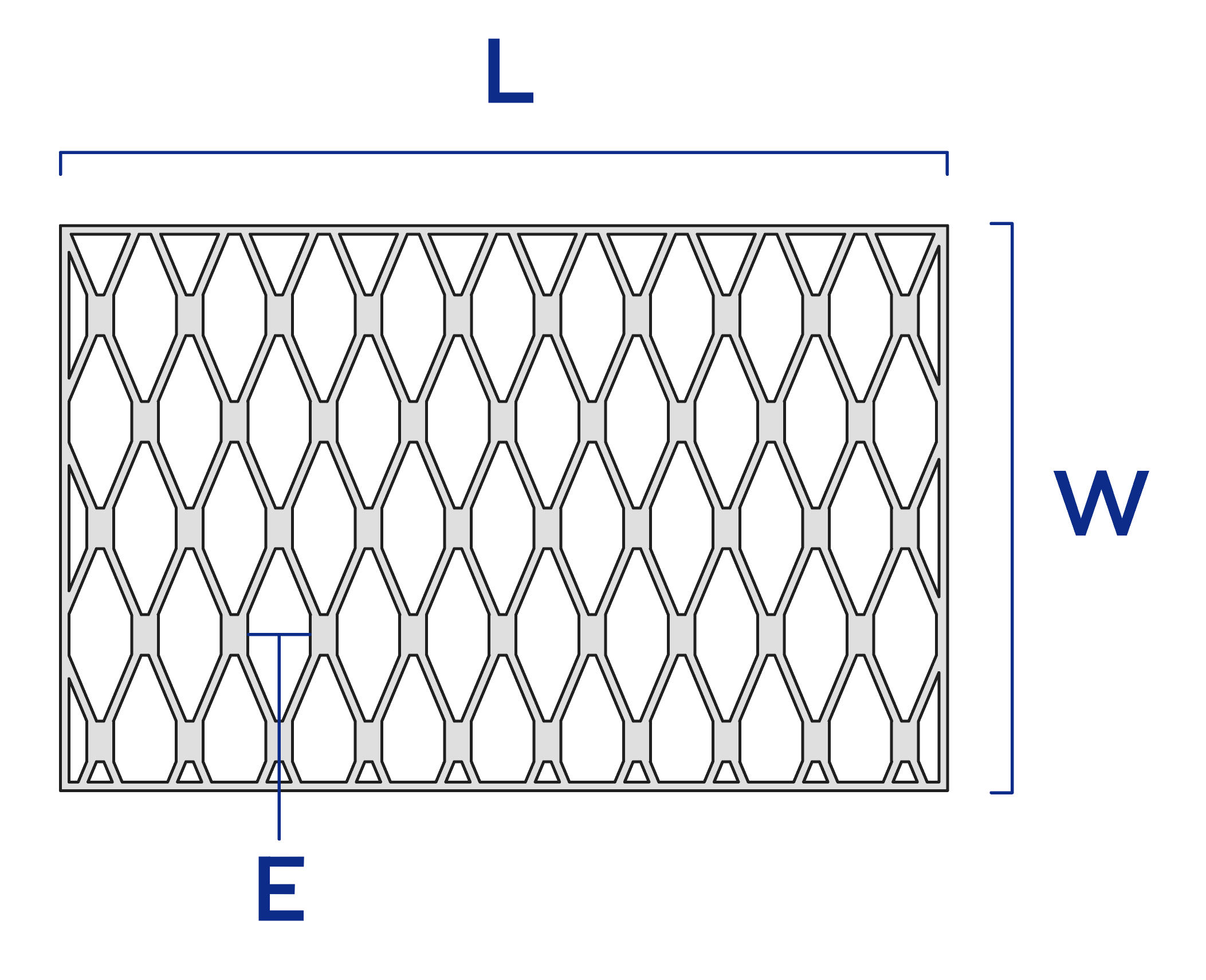 E = Expansion Size
W = Width
L = Length
Read more about expanded aluminum sheet below!
Expanded sheet metal is a sheet product that has been slit and then 'pulled apart' or stretched to create the diamond shaped openings.
Metal Supply Made Easy
Get the high-quality metal products you need and keep your project on time and within budget. We make metal buying easy by providing multiple purchasing options.
Will Call pick up
Custom cut to size
Next day local delivery
Rapid turnaround
Volume discount pricing
Open to the public
Contact IMS for Aluminum Expanded Sheet Metal in Southern California, Arizona, and Northern Mexico Today!
Our Expanded Aluminum sheet comes in two sizes, both are flattened. If you need more options we stock several more sizes in Steel expanded sheet metal, all of them also flattened except for our 3/4" pattern which is raised.