6063 Aluminum Rectangle Bar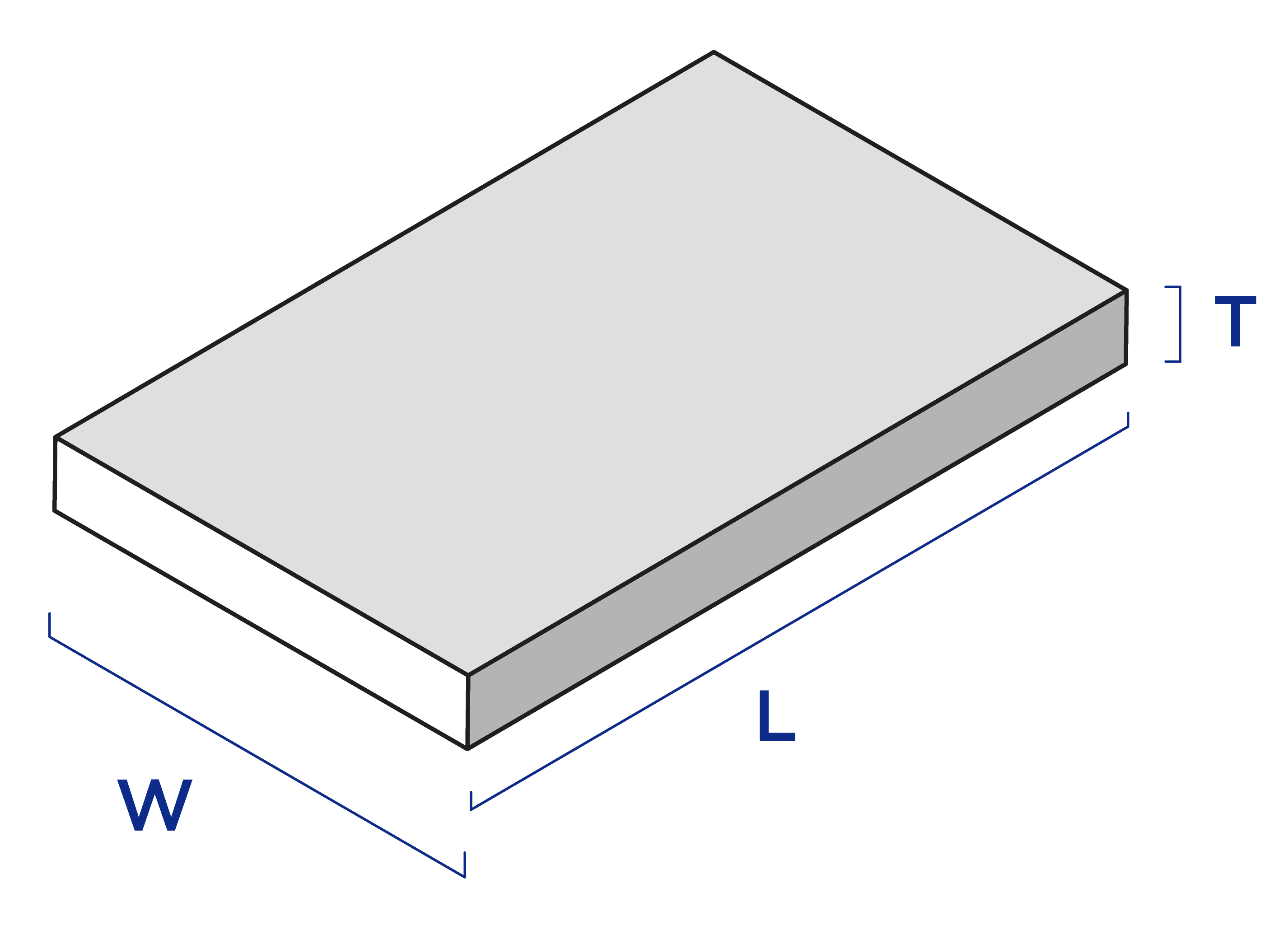 W = Width
L = Length
T = Thickness
Read more about 6063 aluminum rectangle bar below!
6063 aluminum rectangle bar is also called 6063 aluminum flat bar. This aluminum alloy grade and type is ideal for a variety of applications including architectural and ornamental applications. To help narrow your aluminum 6063 flat bar search, please filter your specifications by length, width, or thickness. If you need assistance with your aluminum flat bar search, please call or stop by one of our six CA or AZ locations.
Differences between Aluminum 6063 Rectangle Bar and 6061 Aluminum Rectangle Bar
6063 aluminum rectangle bar and
6061 aluminum rectangle bar
have similar alloy properties, with the main difference being the strength-to-weight ratio.
6063 Aluminum Flat Bar
Good machinability
Good formability
Excellent corrosion resistance
Excellent surface quality
Poor strength-to-weight ratio
6061 Aluminum Flat Bar
Good machinability
Good weldability
Good corrosion resistance
Fair surface quality
Excellent strength-to-weight ratio
6063 Aluminum Flat Bar Advantages
When comparing 6063 aluminum flat bar to other aluminum alloy grades it is important to note that 6063 aluminum flat bar is ideal for extruded projects. This allows it to be formed and machined into complex shapes, where other aluminum alloy grades do not have the same mechanical properties.
Aluminum 6063 Rectangular Bar Applications
Aluminum 6063 rectangular bar easily extruded with an attractive surface finish. It is a common choice for architectural uses like molding, door framework, and furniture. Common application uses include:
Casework
Signage
Roofs
Pipes
Furniture
Metal Supply Made Easy
Get the high-quality metal products you need and keep your project on time and within budget. We make metal buying easy by providing multiple purchasing options.
Will Call pick up
Custom cut to size
Next day local delivery
Rapid turnaround
Volume discount pricing
Open to the public
Order 6063 Aluminum Flat Bar Today in California, Arizona, or Northern Mexico
With 6 different locations through California and Arizona, Industrial Metal Supply has the high-quality 6063 aluminum flat bar you need, at the competitive prices you want.
Visit one of our Southern CA or AZ Locations
today for your 6063 aluminum bar needs or request a quote today for same day will call or next day delivery!