304 / 304L Stainless Steel Rectangle Bar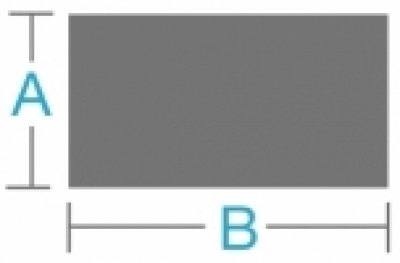 A = Thickness
B = Width
304 Stainless Steel Rectangle Bar
Stainless steel rectangle bar 304 can be hot rolled or cold drawn. Stainless rectangle bar is well suited for structural applications where strength, toughness and excellent corrosion resistance is required. Stainless rectangle bar 304 can also be an economical substitution for sheet or plate when a small piece is required. It also has excellent weight-bearing properties, high corrosion resistance, superior durability, high strength-to-weight ratio, fair resistance to thermal and electrical conductivity and more.
304 Stainless Steel Rectangle Bar Applications
Stainless steel rectangle bar 304 is used in numerous types of industrial applications, including:
Frames
Base plates
Concrete footings
Supports
Refrigerators
Sinks
Contact Industrial Metal Supply for 304 Stainless Steel Rectangle Bar Today
Industrial Metal Supply stocks hundreds of sizes of stainless steel rectangle bar for your specific project needs.
Contact us
for more information or
request a quote
today.