1018 Cold Rolled Steel Rectangle Bar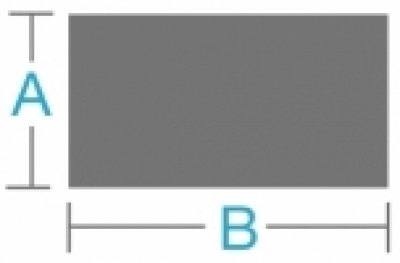 A = Thickness
B = Width
Read more about 1018 Cold Rolled Rectangular Bar

1018 Cold Rolled Rectangle Bar
Cold rolled rectangle steel bar 1018 is a low carbon steel that maintains close dimensional accuracy. This steel bar product has a smooth surface finish is machinable and displays excellent mechanical properties. In addition, it is easy to weld, form, cut and machine. This product is ideally suited for bending and cold forming.
Hot Rolled ASTM-A36 or ASTM-A569 CQ
Cold Rolled ASTM-A108
1018 Cold Rolled Steel Rectangle Bar Applications
Steel rectangle bar 1018 is used in numerous types of industrial applications, including:
Pins
Rods
Spindles
Shafts
Sprocket assemblies
Component parts
Contact IMS for Cold Rolled Rectanglar Bar for Southern CA, Arizona or Northern Mexico Today!
Industrial Metal Supply stocks a wide range of sizes of CR steel rectangle bar for your specific project needs. Request a quote or stop by one of our
Southern California or Arizona locations
today!