Barn Door Hardware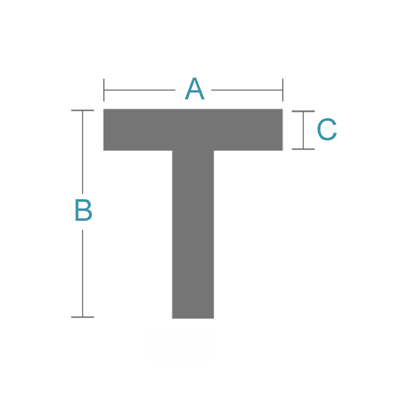 6061 & 6063 Aluminum Tee Products
6061 and 6063 aluminum tee is the most commonly used aluminum for structural applications. It has above average corrosion resistance, good machinability, and is excellent for welding. Aluminum tees also provide ease of assembly, adaptability to changes and damage management designs for better overall performance. These aluminum products maintain a wide variety of applications due to the fine finish and strength to weight ratio.
6061 & 6063 Aluminum Tee Applications
6061 and 6063 aluminum tee is utilized for a wide variety of industrial applications, including:
Structural applications
General construction
Support
Truck beds
And more
Contact Industrial Metal Supply for 6061 and 6063 Aluminum Tee Products Today
Industrial Metal Supply stocks numerous sizes of aluminum tee products for your specific project needs.
Contact us
for more information today.