About Us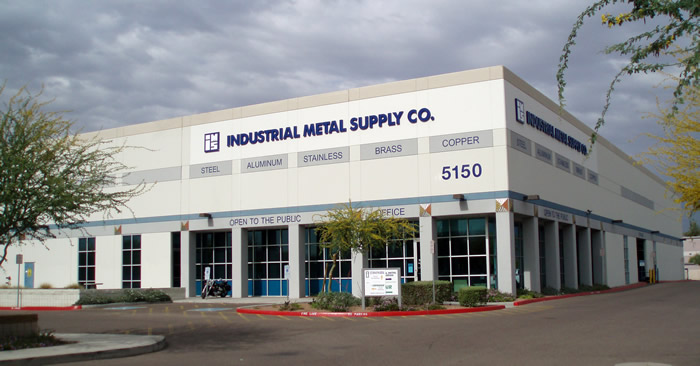 Phoenix branch open six days a week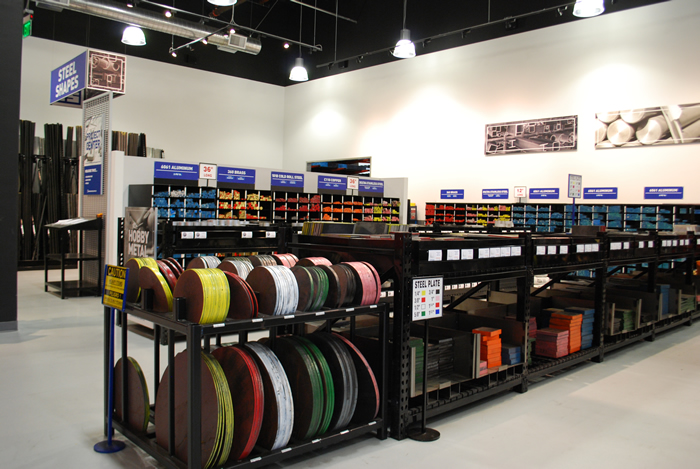 All stores stock thousands of metals and metal related products including Pre-Cuts and Remnants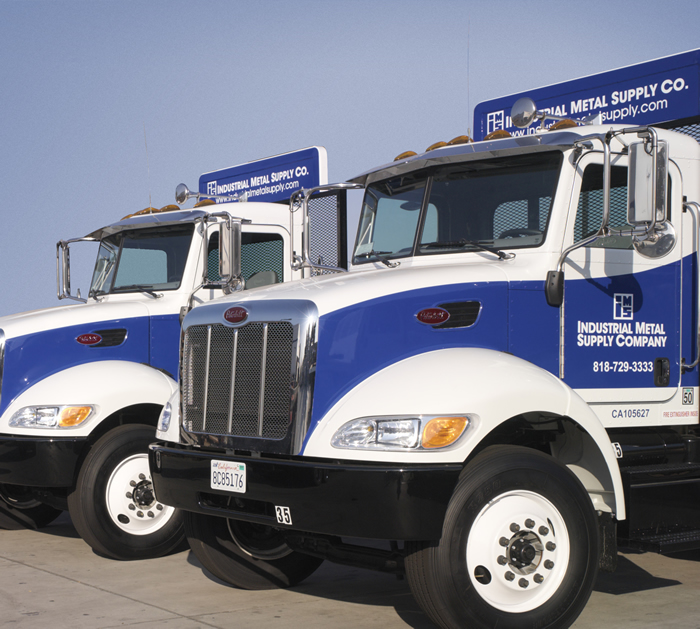 Next day delivery available throughout most of Southern California and Arizona
What We Do
Industrial Metal Supply Company (IMS) is a full line metal distributor serving Southern California and Arizona metal users in Los Angeles, San Diego, Orange County, Inland Empire, Phoenix, and Tucson. Since 1948, the company has grown to become a respected aluminum, steel, stainless steel, copper and brass supplier by combining a wide range of products and services with customer-focused support. Read on to learn how the company's extensive inventory, robust production capabilities and exceptional customer service have evolved over six-plus decades of growth.
Overview
Industrial Metal Supply locations carry a long list of metals in various alloys, shapes, and sizes; specialty and decorative metals; as well as a large selection of metalworking tools and supplies. In all, the company's six locations total over 400,000 total square feet of warehouse and store space.
At IMS customers can place their order in the morning, have it cut to size and pick it up a couple hours later in Will-Call. Or if businesses need one piece for a prototype or pre-cuts and accessories, customers can shop any of the stores six days a week. For large orders IMS prides itself on rapid turnaround and can cut, shear or saw to size and have it on the delivery truck the next morning. IMS is the only metal distributor that can service manufacturers, fabricators and job shops to contractors, maintenance departments and hobbyists all within hours.
IMS also provides advanced processing services so that customers' purchases are ready to use upon pickup or delivery. IMS owns a state-of-the-art 3D 6-axis tube laser cutting machine, as well as a Hi-Def Plasma and a Waterjet. To round out it service offerings high production processing including precision plate sawing, shearing, and cutting and band sawing is available for all customers.

IMS Quality Policy






Outstanding Customer Service
The foundation of IMS' success is our unparalleled customer service. We aim to save our customers time and money by providing a long list of customer-oriented policies, including:
Next day delivery of processed material via our trucks
Same day pick up in Will-Call open six days a week
No minimum purchase
Support of Just-in-Time and Kanban manufacturing processes
Sales people that act as an extension of your purchasing department (we will get any metal products you need)
Material management (stocking and delivery on a scheduled basis)
Credit lines with good terms
Knowledgeable staff that knows metal
Six stores that are open Monday through Saturday. (See Locations page for hours)
The region from Los Angeles to Phoenix encompasses a lot of large industry and international trade, which means customers have plenty of options when choosing a metal supplier. Often referred to as a 'one stop shop for metal' IMS has enjoyed decades of growth and a demonstrated commitment to providing a positive customer experience – we are prepared to be your number-one choice for raw metals and services.