Aluminum Rectangle Bar Stock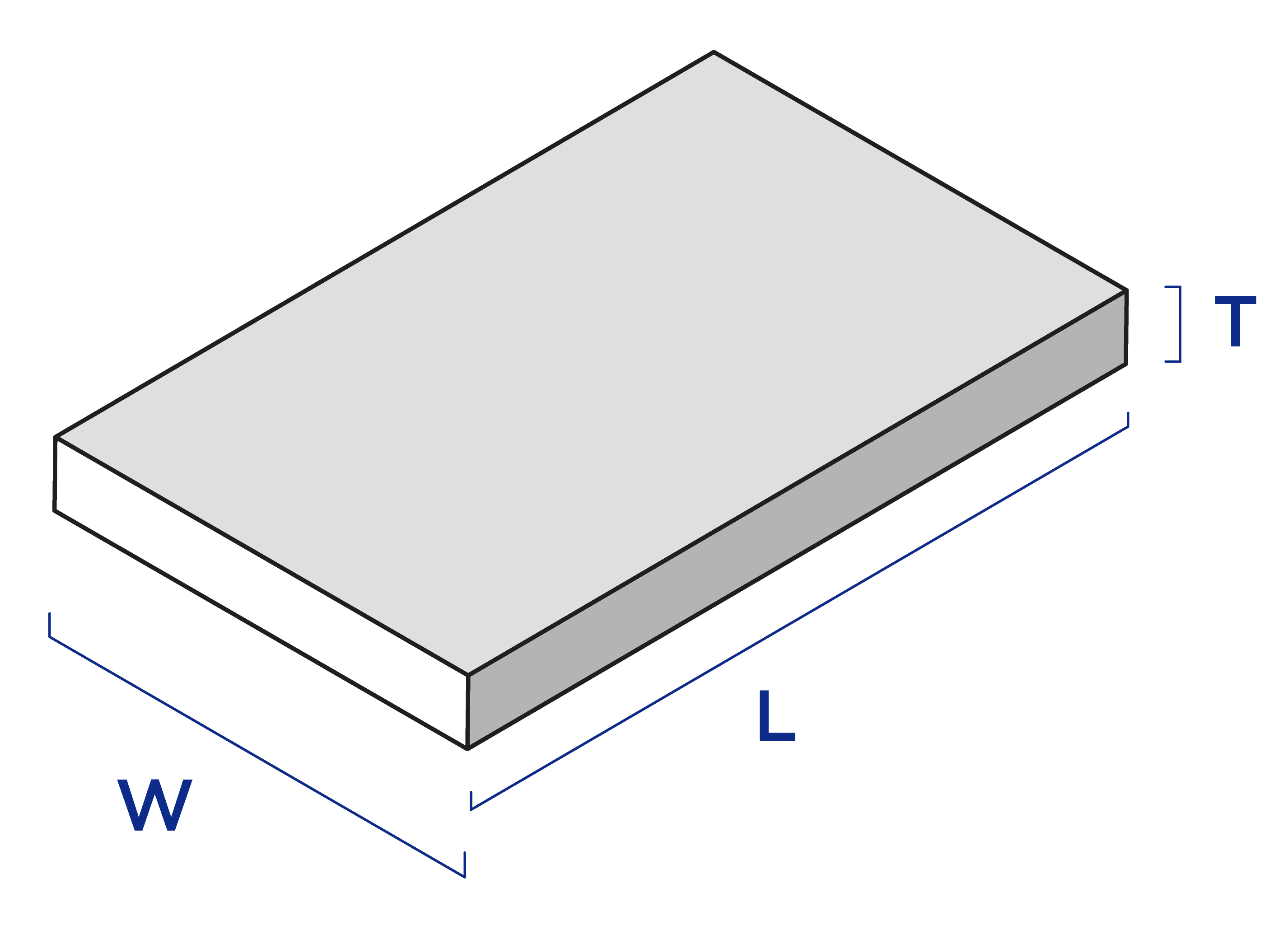 W = Width
L = Length
T = Thickness
Read more about aluminum rectangle bar below!
Aluminum alloy 6061 rectangle bar stock provides medium to high strength, excellent corrosion resistance, and good toughness characteristics for applications across a broad range of industries. IMS is your trusted aluminum rectangle bar supplier, providing a variety of stock aluminum precut bars in several size options.
6061 Aluminum Rectangle Bar Advantages
With
six locations
throughout Southern California and Arizona and the ability to ship throughout California, Arizona, and Nevada, IMS is a full-service metal supplier that understands what you need. Our aluminum rectangle bar product inventories are available in various sized 6' lengths to meet your application requirements. To provide the highest quality service in the industry, we offer the following advantages:
Same day will-call pick up
Next day local delivery
Excellent high volume discount pricing
Custom cut to size metal production
Open to the public
Aluminum Rectangle Bar Stock Features
Solid 6061
aluminum
rectangle bar stock provides many useful features, allowing it to be used for many different types of applications that require advanced qualities. Aluminum rectangle bar stock features include:
Good corrosion resistance
Excellent welding characteristics
Enhanced wear resistance
Good machining and grinding qualities
Check out the differences between
6061 and 6063 aluminum stock
for a full-benefit comparison between the two alloys.
Aluminum Rectangle Bar Stock Applications
Aluminum rectangle bar is used in numerous types of industrial applications, including:
Semiconductor equipment
Automotive fittings, valves, and couplings
Machine parts
Structural framework
Marine fittings
Aluminum Rectangle Bar Stock Conversions Calculators
Check out our handy
converter and conversions calculators
. Our converters and
weight calculators
allow you to side-step traditional by-hand conversions and input your exact criteria into one of our simple-to-use converters.
Upload Competitor Pricing Quotes
IMS allows you to upload competitor pricing directly through our
checkout and shipping portal
. Upload your competitor pricing, and we'll strive to match or beat their pricing and lead times.
Order 6061 Aluminum Rectangle Bar Stock Today
Industrial Metal Supply stocks a wide range of steel tube sizes for your specific project needs. We offer quick delivery throughout the Southwest region, including California, Arizona, and Nevada.
Contact us today
to discuss aluminum 6061 rectangle bar stock for your application.